---
Posted by Kev Tombeur on March 29, 2018
---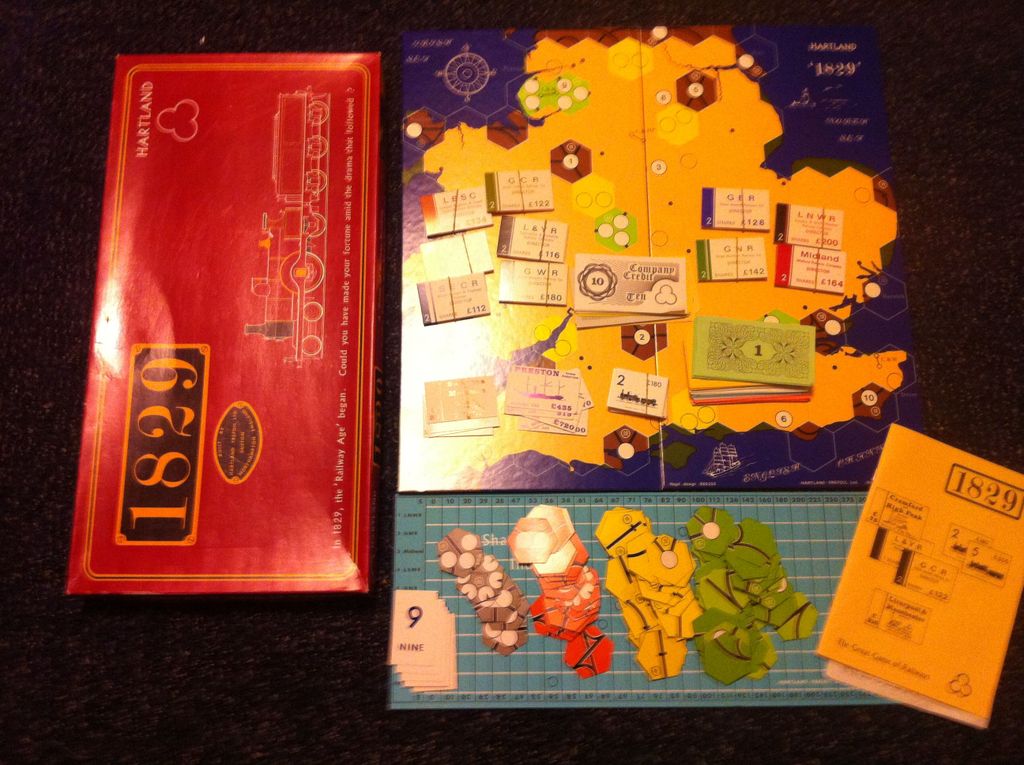 Please note that we're starting a bit later at 2:30pm this month because Kev will be stuck at work.
This month we're looking to play 1829-and-a-half, a combination of the all-time classics 1829 and 1830. But don't let that put you off, we usually have at least 3 great games on the go at any one time.
Doors open at 2:30pm, and you can game away 'till 11pm. Entry is £1 for non-members, and there is plenty of free car parking.
Everyone welcome, regardless of games experience. There is always someone prepared to explain the rules and give advice to newcomers. If you haven't visited us before, access is via the car park off Greys Court, postcode RG1 4PP.
---
Tell your friends on social or email...